National Account Sales and Marketing Program for Trucking Companies, Freight Forwarders, and Brokers
Thank you for the time you and staff allow me to review our proposed national account sales program.
Our programs works as follows:
Develop a specific marketing letter for email distribution to major national accounts.
Develop attachments for the marketing letter.
Email information out to national accounts and follow up with additional emails and direct phone calls.
Set up a personal email in house at your company to send and receive all emails and account activity and to monitor daily.
Develop bid packages from major national accounts to submit to pricing for specific business.
Customer emails will be forwarded directly to in-house sales, customer service, dispatch, pricing, and operations, etc. for direct follow-up, as required.
Business card with mobile number 618-670-5515, your standard company information, along with my in-house email. Title on card to show National Account Sales.
My proposal will also include attending one national account trade show annually at no extra charge.
Daily interaction on emails on my in-house email.
Monthly sales report last day of each month included with my monthly invoice of $1000.
All sales trips, customer expense, or travel will be authorized in advance.
At the end of the year, based on the business I generate, I would expect a year-end bonus to be determined by senior management completely at their discretion.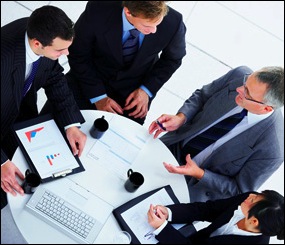 If the above outlined program meets with your approval, I would like to start this program up as soon as possible, as there will be a lot of work involved putting together a marketing letter outlining your services, for both trucking and brokerage, putting together some attachments, developing specific lanes for trucking, (LTL & TL), defining your brokerage market, and reviewing a huge amount of national accounts to see which ones to start on to best identify your immediate needs.
My invoice comes at the end of the month along with my sales report on activities for that month for your review, and is due upon receipt.